Board of Trustees
Public Meeting
The Discover Classical Board of Trustees meets on the third Wednesday of alternating months. All meetings are open to the public.
Time / Place
12:00 noon
The Metropolitan Arts Center
Burnell Roberts Room
126 North Main Street, Dayton, OH 45402 (interactive map)
For more information, call (937) 496-3850.
Board Meeting Dates
Officers

Chairman: H. Steven Wargo
1st Vice Chair: Dave Mcelwee
2nd Vice Chair: Charles D. Berry
Secretary: Linda Menz
Treasurer: Matthew Scarr
Trustees

Message from the Immediate Past Chairman of the Board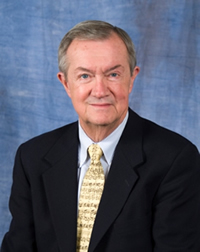 On behalf of our Board let me welcome you to the excitement of Discover Classical. As Chairman of the Board, I can't tell you how rewarding it is serve the station and the community with such an extraordinary group of committed, engaged members. We take our governance role seriously, and our members are generous in their support, but more than that they're active participants in the life of the station. That level of involvement will be critical to our success as we work to significantly add value to our programming and implement plans to significantly expand the station's reach over the next years. As cliche as it may sound...stay tuned.
Dick Hattershire, Immediate Past Chairman of the Board