Saturday, February 22, 2014, 7-10PM
Boonshoft Museum of Discovery
2600 DeWeese Parkway
Dayton, OH 45414

It was an unforgettable evening of great food, drink, and entertainment.
Pictures coming soon!
Thank You To our Sponsors
TITLE SPONSOR

Planetarium Stage Sponsor

Stage Sponsors

The Discover Classical Board of Trustees
David L. Mirkin, M.D.
Host Sponsors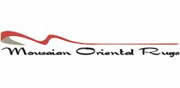 Marsha Enterline
KedEspo Photo Booth
Derek and Kristen Maddox
Matthew Scarr, CPA
Mousaian Oriental Rugs
University of Dayton Department of Music
Wright State University Department of Music

Photo Booth Sponsor